Fuss free additional property loans
Used to fund deposits for buy-to-let mortgages
Check your eligibility without affecting your credit score
Aro is a credit broker, not a lender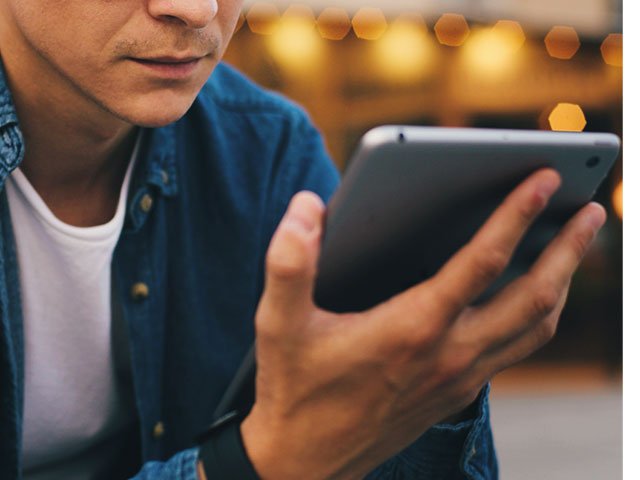 14.26% APRC Representative (variable). Representative example (if you choose to add fees to the loan): assumed borrowing of £25,000 over 7 years, plus a broker fee of £2,850 and lender fee of £367.50 would result in monthly repayments of £509.96, the borrowing rate is 12.78%, the APRC is 14.26% (variable), total charge for credit would be £14,619.14 and the total amount payable would be £42,836.64. Aro is a credit broker and not a lender. Your home may be repossessed if you do not keep up repayments on a mortgage or any other debt secured on it.
Answers at your fingertips
What is an additional property loan?
If you're thinking about expanding your property portfolio but don't have all the funds you need, an additional property loan can help you bridge that gap. An additional property loan is often used to help with the deposit needed for a buy-to-let mortgage, which is typically 25% of the property's value.
Can I get a buy-to-let mortgage?
To be eligible for a buy-to-let mortgage you must:
Be aware of the risks 

Own your current home whether outright or with an outstanding mortgage 

Have a high credit score

Have a good affordability

Earn over £25,000 a year 

You must be no older than 75 years of age when your mortgage ends
How do buy-to-let mortgages work?
Okay, we'll break it down for you. Buy-to-let (BTL) mortgages are in many ways just like ordinary mortgages, with some key differences:
Interest rates on buy-to-let mortgages tend to be higher

The minimum deposit for a buy-to-let mortgage is usually 25% of the property's value. Some lenders do offer deals with a 20% deposit, whereas others want a 40% deposit

The valuation, legal costs and set up fees tend to be much higher
Most BTL mortgages are interest-only, which means you don't pay anything off the borrowed amount each month. But instead at the end of the mortgage term you repay the capital in full.
So you're aware, BTL mortgage lending is not regulated by the Financial Conduct Authority (FCA). The only time it's regulated by the FCA is when you let the property to a close family member (e.g. spouse, civil partner, child, grandparent, parent or sibling), then the mortgage is known as a Consumer Buy to Let mortgage.
How much can I borrow for a buy-to-let mortgage?
Great question. The amount you can borrow is linked to the rental income you expect to receive. Lenders typically need the rental income to be 25-30% higher than your mortgage payment.
To find out what your estimated rent might be, go and chat to your local letting agents or check the local press to find out rent charged for similar properties.
Is a buy-to-let property right for you?
A buy-to-let property investment may be right for you if you:
Prefer investments that feel more tangible than stocks and shares

Are willing to tie up your money for a long period of time

Understand property prices can go down as well as up

Are willing to take the risk that you may not earn a profit on your investment

Understand and accept the additional risks that go along with borrowing money to buy a property

Understand and accept the costs and time involved in owning and running a property and the impact that this will have on your potential return
What are the risks and returns?
The amount of rent you can charge varies according to a number of things, including wider market trends outside your control

If you can't find tenants, or if you can't charge the rent you expected, you may not be able to cover your mortgage repayments

If house prices fall, the value of your property is likely to fall as well. You may not be able to sell it for as much as you hoped

If you have to sell and the sale price doesn't cover the whole mortgage, you'll have to make up the difference

Unexpected major repairs or difficult tenants may increase your costs and trouble 

If the housing market does well, you may be able to sell your property for a profit
Where can I get a buy-to-let mortgage?
Most of the big banks and some specialist lenders offer BTL mortgages. But before you take out a buy-to-let mortgage we recommend talking to a mortgage broker, like our partner Cream Financial Solutions, as they'll be able to help you choose the most suitable deal for you. Another option is to purchase an additional property and get a second charge mortgage, using your existing home as collateral.
We do things right, so you can get it right
Doing the right thing is our number one thing. Our commitment to putting customers first is unmatched.
There's an easier way to find a mortgage
Ready to put your feet up and let our experts do all the work for you? Of course you are. Our partner Cream Financial Solutions can quickly search over 70 UK lenders to find you the right deal.
Compare over 70 UK lenders
Receive tailored expert advice
Get help every step of the way
Find out your options with Cream today.