Supercharge the application process
Nivo is our branded, secure app that gets you through the application process faster, more secure, saving you time, making it easier to communicate at the most convenient time – whenever you want.
Get it on the App Store or Google Play store.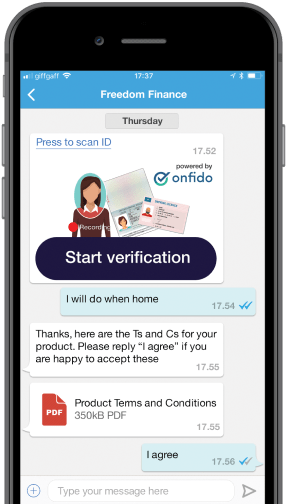 What is Nivo?
It's an instant messaging app, you know, like the ones we use everyday to chat to friends and family. But, it's got some extra safe security features built into it, so you can use it to chat to our homeowner loans team.
It's great because:
You can get in contact with us at a time that suits you
It's a one stop drop for the documents you need to provide during your homeowner loan application
Your personal information is super safe
Sensitive conversations are protected
Why Nivo?
Because as much as we love an email, and we do, it's not always the most secure form of communication. And here at Aro we pride ourselves on making your life as easy as possible and keeping your personal information safe. So that's why we offer Nivo, goodbye hackers and fraudsters.
What can I use Nivo for?
And as a little recap, Nivo lets you:
Talk to us about your loan
Send us personal and financial information
Verify your identity
Provide images of documents for things we need
Ask any questions, any time, about anything
How do I download the app?
Okay, here are the basics to download Nivo:
Download the app from the App Store or Google Play
Provide your name and phone number
Set a five-digit passcode (never disclose your passcode to anyone)
Accept the terms and conditions