Vulnerable customer support
At Aro, we understand that for a variety of reasons, such as health, financial, life events or personal circumstances, anyone can experience vulnerability and need some additional help. If you find yourself in a situation where you need help, we are here to support you.
The term "vulnerability" sums up the various circumstances anyone can face at any time in their life. However, it's not a word that we like to identify with or sometimes even recognise in ourselves, and that's okay. What most of us will identify with, is what support we need in order to manage our finances.
This is why we aim to provide an inclusive service for everyone. We provide a flexible approach that is respectful of each individual regardless of their personal circumstances, where everyone is treated fairly. For more detail on the support we offer, there are some useful resources below.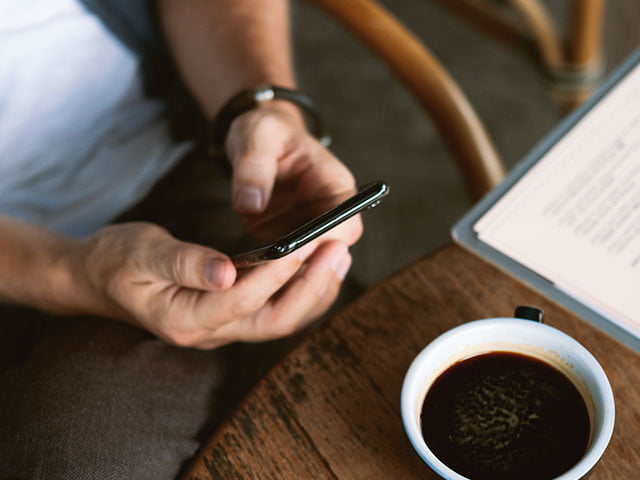 Financial Conduct Authority (FCA) Vulnerability Framework
We have adopted the FCA Vulnerability Framework to help provide you with the support you need. The four areas of the framework include:
Health

: health conditions or illnesses that affect your ability to carry out day-to-day tasks and impact your ability to manage your finances.

Life events

: life events such as bereavement, job loss or a relationship breakdown can all impact your ability to make an informed decision about your finances or financial wellbeing.

Financial resilience

: your current financial situation may mean that you have a low ability to withstand financial shocks, such as a large expenditure or a sudden rise in interest rates, which puts you at risk of financial detriment.

Capability

: a low knowledge of financial matters or low confidence in managing money (financial capability) or low capability in other areas, such as literacy or digital skills.
Getting help if you need support
Sometimes it can be difficult to find the information needed to help you. The Aro Guides tab has articles and guidance that will allow you to do some research in your own time and find the best options for you. Our guides include fraud prevention, debt management, how to manage financial difficulties and what to do if you can't repay your loan. 
Gambling problems
For many people placing a bet is fun and entertaining, something they do occasionally, like a yearly bet on the Grand National or buying the odd lottery ticket. For other people, gambling can become something they can't easily control. They may find they are unable to watch and enjoy sport without placing a bet. In some cases, they may end up placing increasingly larger bets to try to make up for their gambling losses. 
Individuals may then take out additional credit to fund their gambling problem or to meet bills that they can't pay. If you feel that you would like further support with a gambling problem, or you feel that your financial situation is being impacted by your gambling or someone's close to you, then the BeGambleAware website has a helpline or support options that may help.
Accessibility
Living with a disability whether visible or invisible is a permanent situation for many people. We want to ensure that we are supporting you effectively by providing alternative ways for you to contact and communicate with us, such as using alt text (alternative text) to describe images and writing links within our website which make sense when they are read aloud by a screen reader.
Safeguarding yourself against scams
Financial fraud and related scams can cause havoc with your finances, not to mention the stress they can undoubtedly put you under. We want to keep everyone ahead of the game when it comes to fraud, scams and the latest tricks criminals are using to get into finances and accounts that don't belong to them. Aro has a scam awareness guide to keep you sharp and informed, protect your finances and update you with the latest warnings and advice as we learn about them.
If you have any concerns or questions about scams and fraud, or if you want to report an incident, you can reach out to Action Fraud. They are the national reporting centre for fraud and cybercrime in the UK.
Call 0300 123 2040 or visit Action Fraud.
Arranging for other people to talk to us on your behalf
Sometimes it is easier to have someone you know and trust to talk on your behalf. If you think you may need help now or in the future it might be worth looking at setting up a Lasting Power of Attorney. Gov.uk has a site which offers guidance on how to make, register or end a lasting Power of Attorney.  If you need help in the short term you can ask one of our team to add a third party to your file who will then be able to speak on your behalf.  
Useful Links
Citizens Advice – for general advice and guidance, including face to face appointments available near to your home.
StepChange – offering free and expert advice on debts and debt management.
Friends Against Scams – a National Trading Standards Scams Team initiative which aims to protect and prevent people from becoming victims of scams by empowering them to take a stand against scams.
MIND – offering support and guidance on mental health through advice and local support services.
Alzheimer's Society – offering support and guidance for those struggling with Dementia or Alzheimer's Disease.