How it works
No matter if you already offer financial services, or the world of credit is completely new to you, we can help your business offer data-driven credit solutions that deliver better customer outcomes.
Your customers are already looking for finance
The cost of living is affecting everyone's finances. 93% of people in the UK have seen their spending increase since the pandemic, and 14.3 million households consider their financial situation to be worse than before.
By giving your customers access to fair, affordable credit in an FCA regulated environment, you can help them to effectively manage their finances and improve their situation, whilst increasing loyalty to your brand.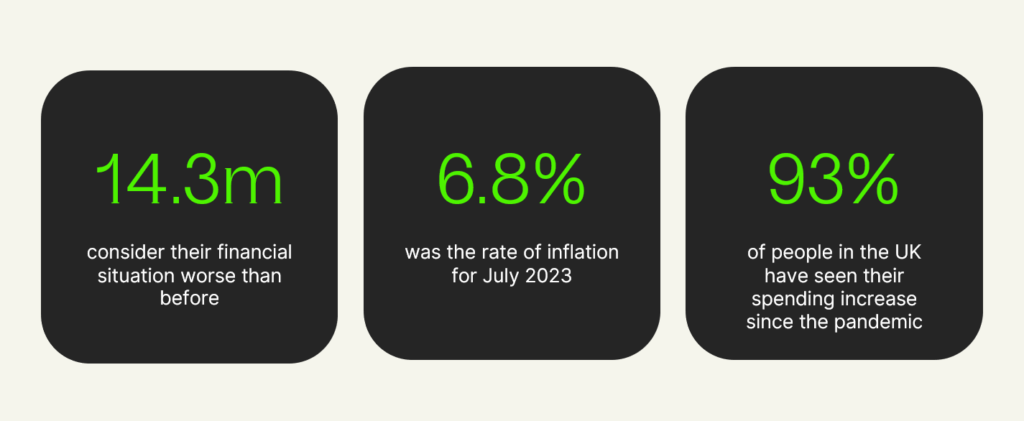 Our embedded finance solution
Most traditional underwriting relies on one-size-fits-all calculations and bias assumptions. By leveraging the data available, we can put the power back in the hands of customers by assessing their eligibility based on a more accurate picture of who they are.
Offer your customers personal credit solutions 24/7 with the UK's widest lending marketplace
Create a seamless end-to-end brand experience using APIs to deliver financial solutions in your digital environment
Tailor your marketplace to deliver the right financial products for your business
Harness a multitude of data sets in real time to accurately match customers to the right personal credit solution for their needs
Offer a frictionless customer journey and deliver good customer outcomes in the shortest possible time
Get up and running in weeks, not months
Deliver good customer outcomes in line with Consumer Duty and help more of your customers fulfil their financial objectives
Access our self-serve reporting suite and gain valuable insights into your customer base
Want to dig a little deeper?
Let's chat
Put credit solutions within reach of even more of your customers.