Compare loans with Aro. The power to borrow right
Compare loans from over 50 UK lenders
Get matched to the right loan options for you
Checking your eligibility won't impact your credit score
It's all in the data
Data-driven credit matching. That's what you can expect when you compare loans with Aro. We don't just show you any old credit options. When you search with us, we harness your data and the information you tell us about yourself to pinpoint the right credit options for you.
Want to see if we can find the right loan options for your needs? Let's get started.
Loans, for today and tomorrow
It's not just about what's right for today, we'll help you find borrowing solutions that are right for the future too. Ready to compare loans? Here are some of the loan options you can find on the Aro Marketplace.
Personal loans
Personal loans
Personal loans are a sum of money that you borrow from a lender and pay back in fixed monthly instalments plus interest. At Aro, we can help compare personal loans from £500 to £35,000 with repayment terms of 1 to 7 years.
Homeowner loans
Homeowner loans
Homeowner loans allow you to borrow against the equity in your home. This means that the loan is secured against your property. With a homeowner loan, you could borrow from £10,000 to £500,000+ and spread the repayments over 1 to 30 years.
Your home may be repossessed if you do not keep up repayments on a mortgage or any other debt secured on it.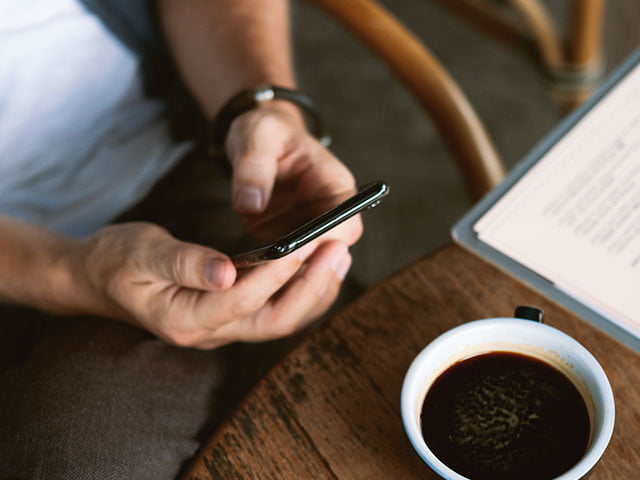 Guarantor loans
Guarantor loans
Guarantor loans are similar to personal loans, however you'll need someone to agree to cover your loan repayments if you become unable to afford them. These loans are usually an option if you need to build up your credit score.
Still have questions?
How much can I borrow?
Good question. Essentially, this all comes down to you and your situation. If you have a lower credit score or are already responsible for a number of credit repayments, you might find that the maximum amount you're eligible to borrow is a bit less.
That said, typically personal loans range from £500 to £35,000 over terms of 1 to 7 years. If you're a homeowner, you could also think about a homeowner loan. Homeowner loans tend to range from £5,000 to £500,000+ over terms of 1 to 30 years.
Your home may be repossessed if you do not keep up repayments on a mortgage or any other debt secured on it.
For credit cards, all cards come with a minimum and maximum credit limit. The credit limit you're offered will depend on your personal circumstances. If you're not offered the maximum credit limit straight away, your credit card provider could increase your credit limit in the future.
If you're searching for car finance, Aro can help you compare both hire purchase (HP) and personal contract purchase (PCP) agreements. Our car finance options could help you borrow up to £200,000 over terms of 1 to 6 years.
Can I pay off a loan early?
Can you pay off a loan early? Yes, if you can afford to. The benefit of this is that it can help save you money on interest repayments in the long run.
However, you need to be aware that paying off a loan earlier than expected may mean you have to pay an early repayment charge (or something similar).
How much this charge is, and how it works varies from lender to lender, but you might find it's approximately the equivalent to one or two months' loan interest. So, before you make your decision, check with your lender what the terms of your loan are before you pay off the loan entirely.
Does Aro's smart search affect my credit score?
No, our smart search won't impact your credit score. At Aro, we only use a soft credit check to match you with accurate borrowing options. This means that when you look for a loan, credit card or car finance through us, the search on your credit file won't be visible to anyone but you.
If you do choose to proceed with a lender, the lender may run a hard credit check to make their final decision.
How is my APR decided?
The APR you are offered depends on both the credit card you are eligible for and your credit score. Some credit cards will have a set APR. Others may have a range of APRs which vary depending on your credit score and personal circumstances. In this instance, the better your credit score, the lower the APR you are likely to be offered. For more information, we have written a full guide on Annual Percentage Rates explained. You might also like to know what an APR stands for.
What can I use a loan for?
With some loans, it's your choice how you use it. But other loans, such as a car loan or a debt consolidation loan, they're more clearly intended for a specific purpose.
The amount you can borrow on a secured loan is usually much larger than an unsecured loan. Popular ways to spend a secured loan include large-scale home improvements, legal purposes, and debt consolidation.
Unsecured loans, on the other hand, have a much smaller loan limit and are better suited to smaller value purchases such as essential home improvements and vital car repairs.
We do things right, so you can get it right
Doing the right thing is our number one thing. Our commitment to putting customers first is unmatched.
Get to know the world of finance
Guides to help you make the right decisions